Helping you grow your business, opportunities, and connections.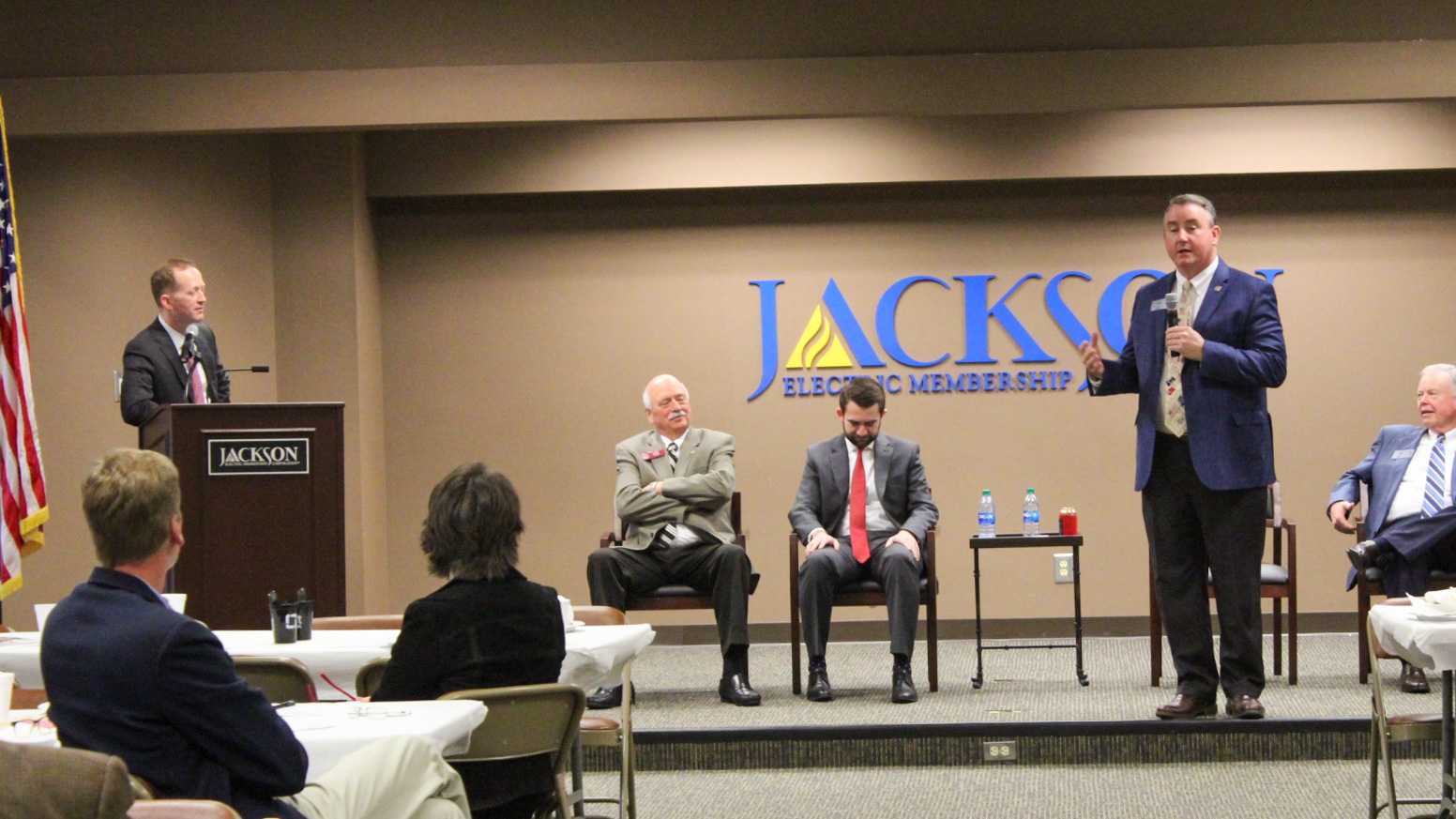 Business & Breakfast
The Chamber hosts a monthly breakfast meeting with networking opportunities, educational speaker and content. Join us the first Wednesday each month.
Randy Winfield
Winfield Realty Group
"The Jackson Chamber has been an asset to my Business. They have welcomed me with open arms from day one, encouraged me to get involved and participate in their events. The entire staff has been very supportive and positive in their interactions. I'm proud to be associated with such a fine group of people!"
Blake McCarrin
WJBB Radio FM 107.1
"The Jackson County Chamber of Commerce does an outstanding job of bringing the business community together. Fun events, learning opportunities and of course, NETWORKING! It's like doing big business with a small town feel. Love, love, love the business owners and company representatives in Jackson County! Well worth the membership!"
Ann Austin
Raymond James Investments
"This Chamber is amazing! They truly care about their members and offer so many opportunities to promote my business and serve in the community. Well done Jackson County."