Helping you grow your business, opportunities, and connections.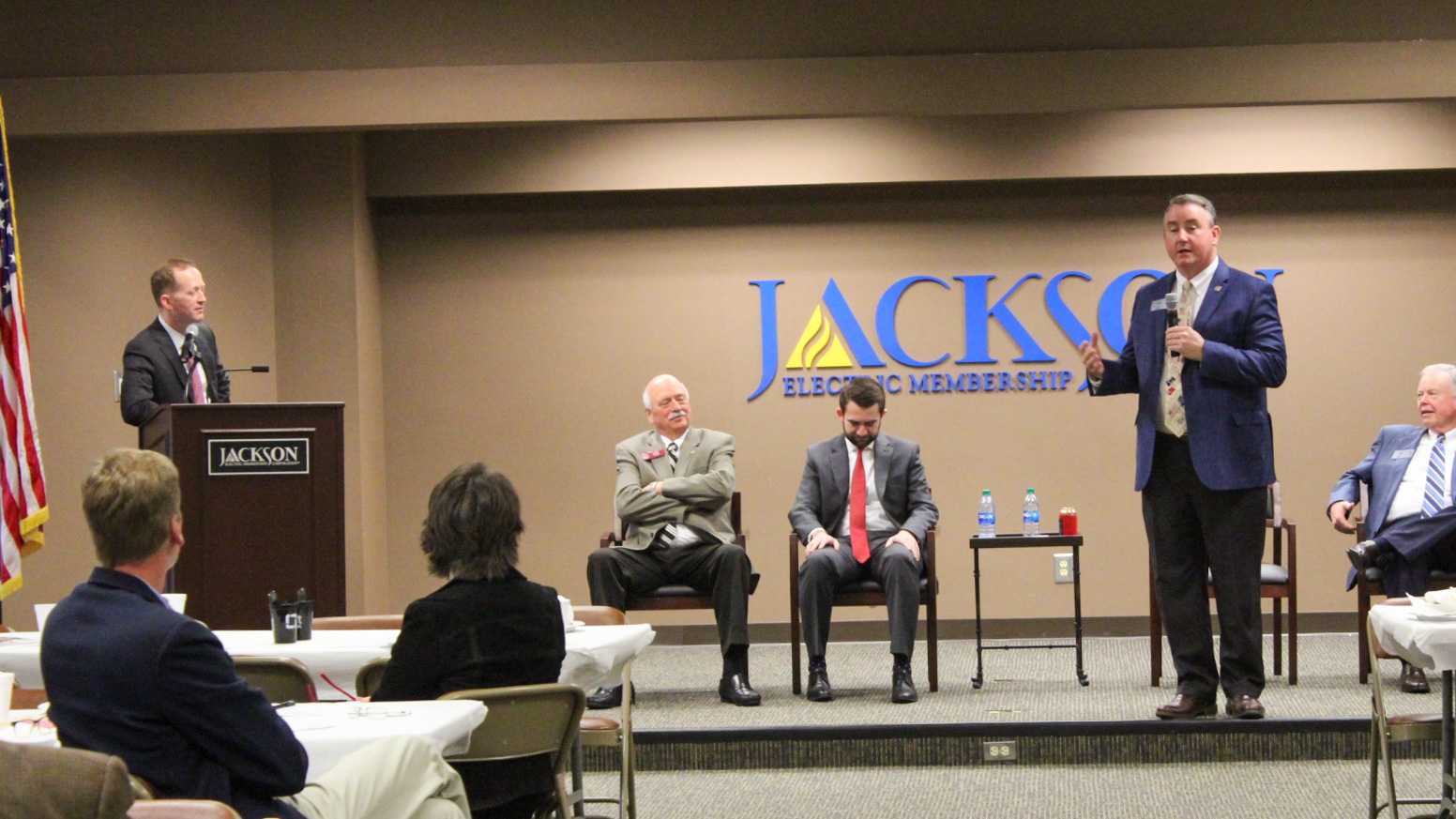 Business & Breakfast
The Chamber hosts a monthly breakfast meeting with networking opportunities, educational speaker and content. Join us the first Wednesday each month.
Douglas McLeish
Douglas McLeish Agency, LLC Farmers Insurance
"I enjoy being a part of the Jackson County Area Chamber of Commerce because of the support it provides my business.
The chamber is a great opportunity to network with other like-minded business owners in our area. The best part in being a chamber member is the opportunity to support our great community, the residents of Jackson County and the family owned small businesses."
Ahna Still
Halski Systems
"The Jackson County Chamber has numerous opportunities to network and join committees that help enhance our community. I have met so many great people and leaders in Jackson County. The Jackson County Chamber will make you feel welcome from day one."
Thom Price
Visiting Angels
"One of the most important benefits I have experienced with the Jackson County Chamber is the welcoming "personality" that resonates throughout. This feeling is carried by the chamber staff and reaches the membership on a regular basis."