Helping you grow your business, opportunities, and connections.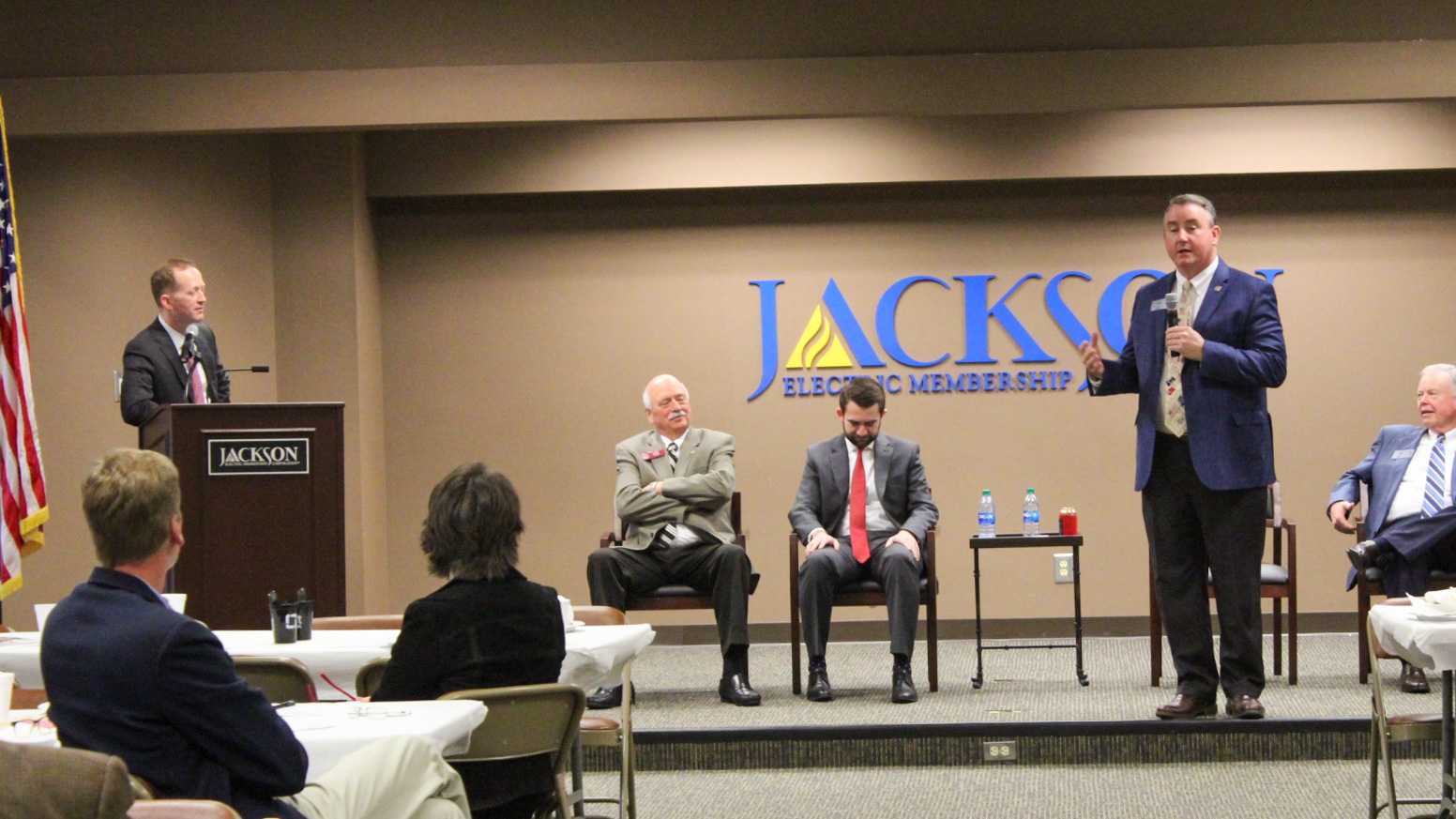 Business & Breakfast
The Chamber hosts a monthly breakfast meeting with networking opportunities, educational speaker and content. Join us the first Wednesday each month.
Brian Dempsey
Bright Tribe
"When we moved to Jackson County at the end of 2019, the first thing I did was to join the chamber and get involved. I did not know a single person in the county but now I have made lasting friendships, have grown my business and have a real sense of belonging. I am thrilled to call Jackson County my home and love the relationships I have built through the chamber."
Shawnette Good
State Farm Insurance
"The Jackson County Chamber of Commerce has been invaluable to the start and growth of my business, in the areas of networking, resources and opportunities to give back. They have made me feel like a welcomed and valued addition to Jackson County."
Jeff Williams
Conditioned Air Systems, Inc.
"The Jackson County Chamber of Commerce is such an involved and caring organization with that great small-town feel. Anyone who comes to an event or meeting will be made to feel at home and welcomed. The staff and members go above and beyond to make sure that your chamber experience is amazing for you and your business."