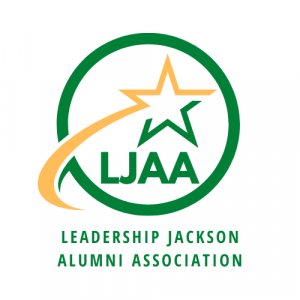 Leadership Jackson Alumni Association
As it's class project, the Leadership Jackson Class of 2022 created the Leadership Jackson Alumni Association (LJAA). The purpose of the LJAA is to impact the local community by addressing issues affecting Jackson County and the greater Northeast Georgia area. LJAA will strive to do the following:
Help graduates of Leadership Jackson County stay engaged with the Chamber and other graduates
Provide opportunities for larger service projects that could not be completed within a single Leadership Jackson class
Assist LJ graduates through networking opportunities and staying in tune with current affairs and needs of the community
Support current and future Leadership Jackson and Junior Leadership Jackson classes in the ongoing development of leaders for Jackson County
Create a multifaceted network of Jackson County Leaders, and provide opportunities for continued connections
LJAA will be a Jackson County Chamber program facilitated by a board of directors who are graduates of the Leadership Jackson program.
Open to any Leadership Jackson graduate.  Annual membership dues, $50.  To join LJAA, please CLICK HERE to complete the membership application.
Funding is needed to help launch the LJAA and its programming. There are several sponsorship opportunities available for the program and upcoming events. View sponsorship form HERE.
For more information on becoming a sponsor of the Inaugural year of the LJAA, please contact the chamber or email Mindy Mosser at mmosser@jacksoncountyga.com.