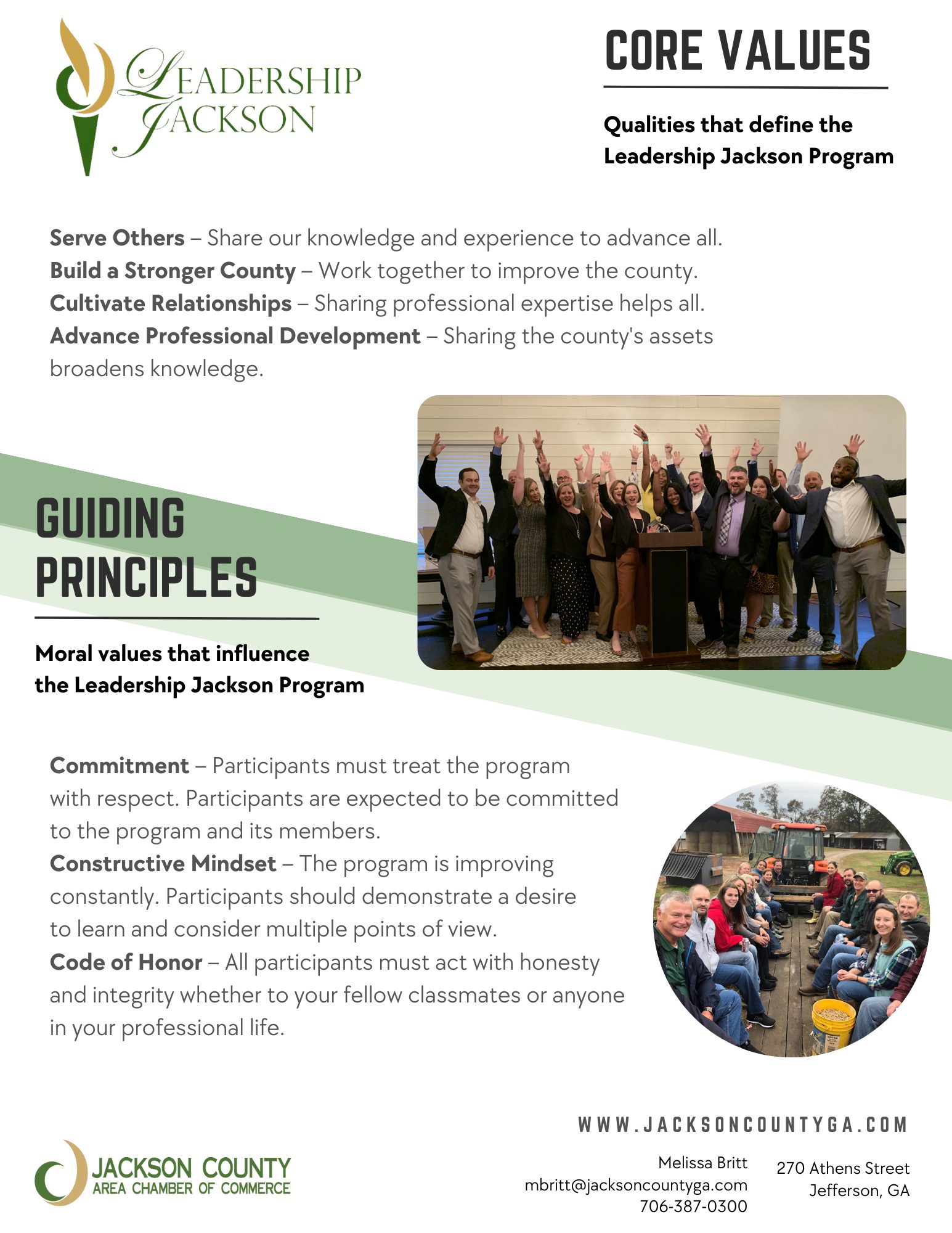 Leadership Jackson Presenting Sponsor 2023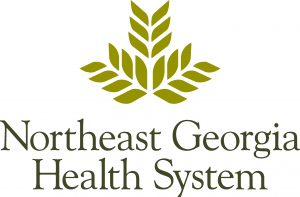 Leadership Jackson's goal is simple. Create an active network of informed and concerned citizens and business professionals to guide the future of our community.
Through this Leadership program, the Jackson County Area Chamber of Commerce strives to develop leaders. Upon graduating the program, participants have gained the skills to use towards helping the community, their employers and themselves for the better. Throughout the program, participants are exposed to many of the vital parts of what makes a community successful.
Leadership Jackson applicants are nominated, complete an application process and are selected by the Leadership Jackson Advisory Council.
The Leadership Jackson year-long program begins with a two-day retreat in late July/early August to kick off the term. There the class members participate in team building exercises, leadership training and begin to form relationships which then set the stage for life-long friends. The Leadership Jackson program includes monthly sessions in which participants meet and interact with community leaders discussing education, public safety, economic development, tourism, health and human services, growth within a community and other important topics.
For more information on participating in future Leadership Jackson Classes, please contact the chamber, or email Melissa Britt at mbritt@jacksoncountyga.com.
Session Dates for the LJ Class of 2023:
September 8, 2022
October 13, 2022
November 10, 2022
January 12, 2023
February 9, 2023
March 9, 2023
April 13, 2023
May 11, 2023
June 8, 2023
Graduation Dinner & Ceremony, July 20, 2023
Come be a part of this amazing experience!
Nominations have closed for the Leadership Jackson Class of 2024. Congratulations to those who have accepted the nomination and completed their applications for the upcoming class. If you missed the deadline this year, keep watch for nominations to open again in April 2024.
Session Dates for the LJ Class of 2024:
September 14, 2023
October 12, 2023
November 9, 2023
January 11, 2024
February 8, 2024
March 14, 2024
April 11, 2024
May 9, 2024
June 13, 2024
Graduation Dinner & Ceremony, TBA July/Aug, 2024